Bewertungen des Aparthotel ILUNION Sancti Petri

9.2

Sauberkeit

9.1

Serviceleistungen

8.6

Lage

9.7

Personal

8.7

Preis ab
9.1
Ausgezeichnet
Bewertung basierend auf tatsächlichen Beurteilungen unserer Gäste nach ihrem Aufenthalt.
Bestätigte Bewertungen
Meinungen absenden
Deutschland

Gute und großzügige Apartments.Freundliches Personal. Wir hatten einen angenehmen Urlaub.

Espana

This is an amazing hotel to visit with your family. Great location, really nice staff and good attention to details. Highly recommended!!

Germany

This was really a great stay in a wonderful resort offering everything needed, being clean and having very friendly and open staff in the facility. One little downside was the gym equipment, as many things were missing like dumbbells (only one weight with 4kg available) clips to secure weights at the barbell and the machines not 100% working. Else it was a super stay and we will come back for sure.

Uk

Ilunion Tartessus is a very happy place, we enjoyed our stay immensely. All staff members we encountered were very friendly professional and helpful. Any minor issues we had were sorted out extremely quickly. My family loved the enormous and impressive buffet and all found their favourite food available at each meal. A great place for a young family to spend time.

Spain

We had a wonderful time at the hotel. The rooms were clean and the staff was kind and helpful.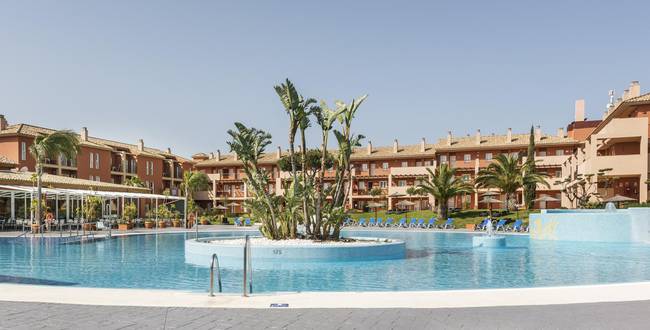 Bewertungen Hotel in Cádiz
Erzählen Sie uns von Ihrer Erfahrung und helfen Sie uns damit, unseren Service zu verbessern. Mit Ihren Meinungen über ILUNION Sancti Petri können sich künftige Kunden eine Vorstellung von uns machen, wenn Sie Ihren Urlaub in Cádiz planen.